We take the stress out of yacht ownership, maintaining the integrity of your vessel and managing charters on your behalf. Private Yacht Charter offers you the possibility to buy a sailing or power catamaran and add it to our fleet in Sint Maarten. A very flexible yacht ownership program based on 3, 5 or 7 years. Your boat activity will guarantee revenues and our high end maintenance reputation will ensure an increased resale value.
OFFSET OWNERSHIP COSTS
Your yacht will be placed in our fleet to assist our charter activities, guaranteeing revenues and providing you a return on your investment. Earn income based on our charter activity. We provide full transparency and you can live view the booking calendar of your yacht online. Besides earning income, you will also save money by sharing maintenance costs and save on certain fees and expenses.
FLEXIBILITY
You can come and sail anytime to enjoy the Caribbean. We  take care of all the preparations and all you have to do is board your yacht. It will always be in the best condition when you come on board. We also offer flexibility in the type of Yacht Ownership in which we can study full or partial ownership. As a result, this means if you don't want to finance 100% of the boat value, we can discuss a split ownership between you and the company.
PIECE OF MIND
Rest assured that your asset is under great care. We will handpick the most qualified professionals to get the job done. We only do crewed charters so therefore your boat is only handled by our own professional and highly experienced captain and crew. In addition, we mostly do day charters which prevents the overuse of cabins and kitchen. Our internationally certified captains and crew will make sure to keep your maintenance fees as low as possible.
TAX INCENTIVES
For the US citizens there are potential tax incentives available with our yacht ownership program. US tax laws allows to greatly lower overall cost of yacht ownership and thus quickly establishes substantial equity in your new yacht.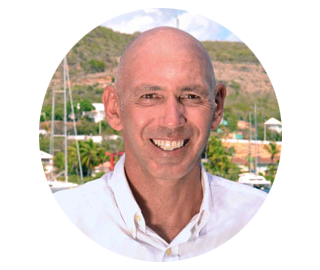 Please feel free to reach our for more information and to discuss possibilities together.