A term charter is a unique experience and one of your best options if you want to explore the Caribbean. Explore many different places rather than staying at one place. A catamaran provides you space and stability, making your time away with your friends or family more relaxing and enjoyable. Sit back and relax as our captain takes care of you while you explore the world from the water. Expect ultimate relaxation and impeccable service.
Experience the beauty of private yacht charter. It's your vacation; the cruise will go where you want and stay for however long you wish. You'll only be dependent on the weather and where your yacht can safely go. Each charter is uniquely planned for you and your group.
At Private Yacht Charter, you can choose from a "captain only charter "to an "all inclusive" vacation with full catering and onboard chef.
Term charters customized to your needs.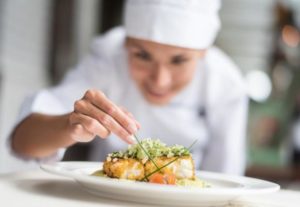 Don't feel like cooking, cleaning and doing dishes?
You do not have to worry about any of these things
with an onboard chef. Just enjoy your charter while
your chef surprises you with delicious meals tailored
to your particular taste.
Cost: $150 / day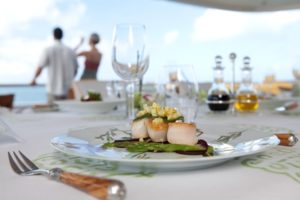 We totally understand you do not want to do groceries when
you just landed on the island. So let us do it for you! We will
provision the boat according to your preferences and all you
have to do is step on-board your catamaran with fully stocked
fridges and cabinets.
Cost: Receipt Amount + 10% service charge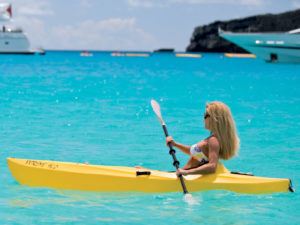 We can always use some extra entertainment. Rent a kayak
or paddleboard and make your charter even more memorable.
The captain is happy to give you an introduction if you have
never used this equipment before. It is good for some extra
exercise and fun!
Cost: $20 / day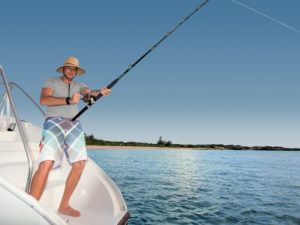 Good news for people who like fishing, because we now have fishing rods
available for rent. And the best part, you can catch your own dinner.
You can't get your fish any fresher than that! The captain will know
the best spots around and can give you a quick introduction if you
have never tried fishing before.
Cost: $20 / day

Option 1: Anguilla – St Maarten – St Barth 
"The perfect seven day cruise"
One of the most stunning week-long cruises in the Caribbean. This comprehensive itinerary offers three very different islands with each only being less than three hours away from the next.
Anguilla's British influences can be found at its brand new golf club and with luxurious resorts and a fantastic marine park, so it can be clear that there is no shortage of entertainment and sightseeing options. Sint Maarten and Saint Martin are literally two countries on one island with a delightful melting pot full of casinos, zero-tax shopping, fine gourmet restaurants, beach bars and 37 sandy beaches to choose from. St Barth is the playground for the rich and famous loaded due to its high-end retail shops, gourmet dining options and a memorable marine park.
Option 2: St Barth – Nevis – St Kitts – Statia – Sint Maarten 
Enjoy more sailing time with this itinerary. You'll experience the Caribbean's volcanic islands that are said to brush the clouds. You will enjoy amazing sightseeing and be able to take in Caribbean history and culture at its finest. A few highlights worth of mentioning are the hot springs of Nevis, the fortifications on St. Kitts and the hike up the volcano in Statia which is the ancient capital of Caribbean trading.
Option 3: Two Days Charter
Always wanted to experience on-board sleeping or do you first want to try a single night before deciding on a week long charter? Then this is perfect for you! With our discounted 2 days / 1 night pricing, we invite you to try our overnight experience. This gives you the perfect time to explore the best spots on St Barth or Anguilla. Anguilla is great to unwind and escape from the crowd while St Barth will indulge you it is lively lifestyle.