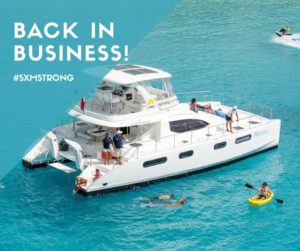 Nothing will get us down, not even a furious hurricane of 185 mph. We are back in business!
We are ready to welcome you with a big smile, a nice cocktail and to give you an experience of a lifetime! Same quality, same service!
Nirvana is temporarily located at Bobby's marina in Philipsburg. We do not have a new office yet but we are fully operational and reachable by both phone and email. Contact us for questions, bookings, island status updates or just to have a little chat.
We would like to thank everyone again for their support. We very much appreciate all your emails, message and Facebook posts. Together we stand strong!